Renegade With Out A Cause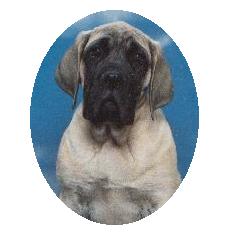 Renegade at three months asking "Who me ?"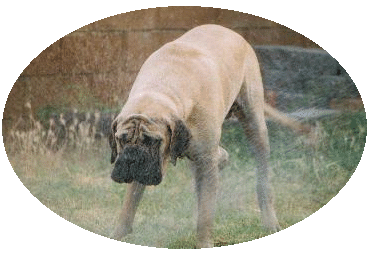 Renegade caught in the act of arguing with the lawn sprinkler and loosing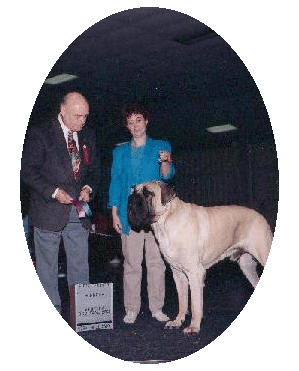 Renegade with Judie after his first point. While I showed Renegade Judie
was elected to take the picture, I try not to break the cameras.
Our friend Mary was kind enough to show Renegade
& get us reserve to a 5 point major.